11 Sep

What Should Merchants Know About ApplePay?
Thurs Sep 11, 2014
With Tuesday's announcement from Apple of a new, larger iPhone 6, and iWatch that monitors your activity levels, the interwebs and blogosphere are abuzz with excitement.

You don't need to be a tech geek or Apple aficionado to take notice – business owners should be paying attention, too.
How ApplePay Affects Business Owners
Among the gadgetry buzz, Apple also announced their plans for ApplePay, a mobile wallet solution utiliZING NFC, or near field communication, which is built into all the new iPhones.  NFC technology allows consumers to make purchases with their credit card that has been entered and encrypted within their phone, simply by waving their phone past an NFC reader or an NFC-ready terminal available at select merchants.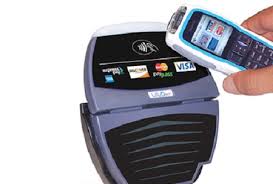 NFC is not a new mobile credit card processing technology, nor is the idea of a mobile wallet, as Google attempted to roll this out in 2011 and has largely failed to date at gathering much of an audience.  As pointed out in a recent NY Times article, previous attempts at a mobile wallet focused "too much on the technology and not on the value for the customer."  It still remains to be seen if the NFC technology will offer both consumers and merchants a quicker path to complete the transaction at the register.
How Security Affects NFC Adoption
With security becoming ever more of an issue with numerous high-profile data breaches including Target and Home Depot, will security be a factor in increasing adoption of NFC?
A survey from creditcard.com revealed that many Americans are reluctant to use their phones for purchase, but what makes Apple's push into NFC potentially a game changer is in a word: iTunes.  There are 800 million iTunes users, and ApplePay will allow iPhone 6 owners to use the card that's on file with iTunes to make the payment at an NFC terminal. This means no storing of credit card information on the phone directly, but instead a "tokenized" or a proxy representation of that number (along with Apple's fingerprint ID currently in use on iPhone 5s models) will dramatically increase the level of security.
New Software, New Hardware for Merchants
We're also at a turning point in the US market where all merchants must adopt new EMV hardware standards within the year (more on that in a follow up blog post), so the time may be right where both consumer demand and merchant adoption of compatible technologies converge at the same time.  Previously there wasn't the necessary impetus to drive both parties to a single solution.  Leave it to Apple to find the right time to upend an existing market (see iPods and original iPhones as examples).
So what's a merchant to do in light of this new technology?  Run out and buy new equipment to welcome the stampeding iPhone 6 hordes?  Probably no need to do so any time soon.  It will take time to get enough new NFC-integrated phones into the hands of consumers to make a meaningful dent, and you'll be better off letting the mega-retailers lead the way.  Target, Home Depot, Nordstrom, will all be at the vanguard of this technology, as it will show their dedication to increased security in light of past breaches.  Let their thousands of locations help bring the cost of NFC technology down.  Additionally, does your business ultimately need it?  If you're a small volume, high-ticket retailer, you might not ever need NFC, but a high-traffic coffee shop or convenience store might be a perfect fit if it is determined that checkout speeds are as fast or faster than physical credit card processing.
When you're ready to upgrade your payment solutions equipment, AdvoCharge is here to help.  All our equipment costs are passed on at our wholesale rate with no markup to our clients, so whether you need a new EMV terminal, or an NFC reader you can be sure you'll get it at the best price possible.  Contact us today to walk through your options and determine the best fit for your business.